Vivi's Artist's Choice Gallery
---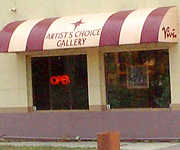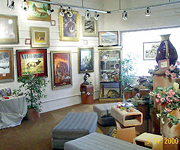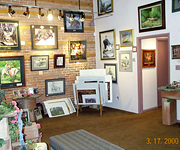 For the past twenty years Artist's Choice Gallery has made its home in a historic section of downtown Casper Wyoming. Prior to 1990, Vivi and Gary ran their publishing company directly out of their ranch 60 miles southwest of Casper. They also had a gallery in Jackson Hole Wyoming that closed shortly after Vivi's death. Gary has since remarried but still runs Artist's Choice, now with wife and co-owner Lisa.
Our Gallery is headquarters to all things Vivi along with select pieces, in various mediums, of other talented artists.
Custom Framing

We take great pride in our custom framing services.
More on this coming soon.